Honoring Asian Pacific American Heritage Month at Google
My parents fled China by boat in the 1940s during the Communist Revolution, ultimately landing in New Jersey, where I grew up. As one of three Asian kids at my school, I felt like an outsider and it seemed clear that popularity and success didn't come easily to people who looked like me. Today, I sometimes still feel like an outsider, and as a father of two girls, I often worry about what lies ahead for them. Our community is worried about our families, as the Asian and Pacific Islander (API) community has faced unabated, horrific violence and racism over the last year. We're afraid to step outside our homes. These challenges require national attention and dialogue in order for lasting change to occur.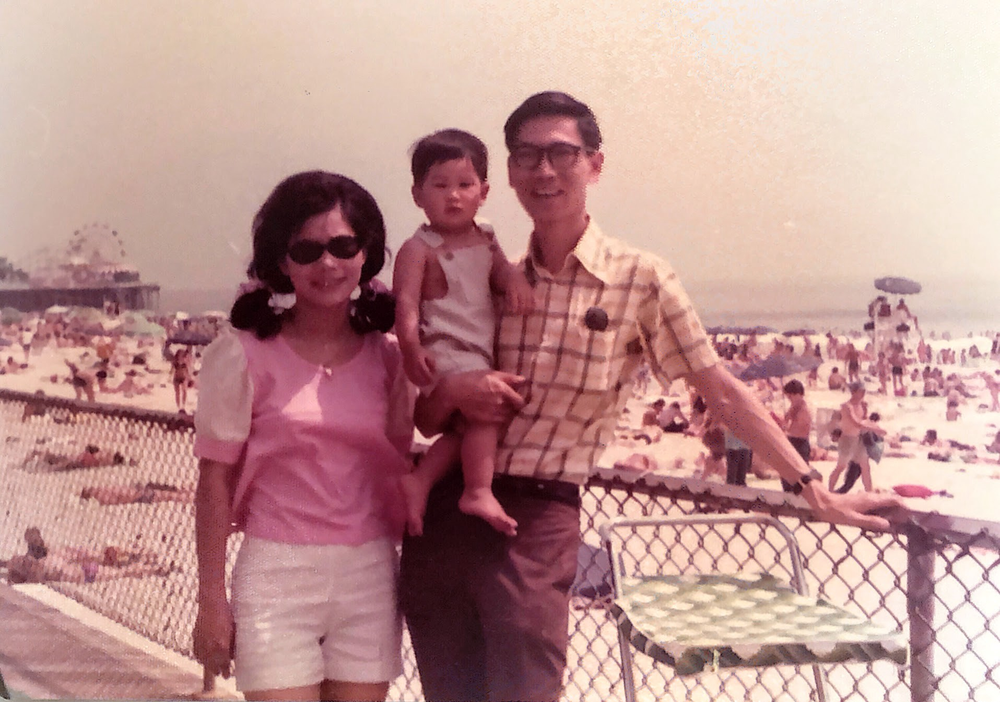 This year, for Asian Pacific American Heritage Month, Google is reaffirming its commitment to standing with the Asian and Pacific Islander community in the fight against hatred, while also honoring the diversity of different Asian cultures and elevating API voices. We're doing this in part by launching a number of initiatives that uplift the API community through our products and in our own workplace.
Our commitments to help #StopAsianHate
We're honored to grow our support for the organizations on the front lines fighting for safety, dignity and equity for the API community and have committed more than $10 million toward this critical work.
There's an urgent need to improve the psychological and physical safety of the API community. To help, we've donated more than $3 million in Google.org cash grants to Asian Americans Advancing Justice – AAJC, The National Council of Asian Pacific Americans and more than 35 local organizations across the country that provide physical protection services and mental health resources. These organizations include Self Help for the Elderly in the San Francisco Bay Area, Asian Counseling and Referral Service (ACRS) in Seattle, the Asian Pacific Policy and Planning Council (A3PCON) in Los Angeles and the Asian American Federation in New York City.
We also understand that the challenges facing the API community require sustained attention in order to achieve lasting change. That's why we're providing $3.5 million in Ad Grants to Asian Americans Advancing Justice – AAJC, The National Council of Asian Pacific Americans, Stop AAPI Hate and more to help fund incident reporting, bystander training and the advancement of civil rights for the Asian Pacific Islander community.
Sharing our own history, celebrating our breakthroughs and educating the world about how we experience racism are critically important in this moment. So, we're elevating API voices by providing $4 million in YouTube Ad Credits to nonprofits, creators and storytellers who are championing the #StopAsianHate movement.
These organizations and individuals are doing the work required to create meaningful change.
A spotlight on Asian and Pacific Islander art and culture
Throughout May, we'll be elevating the voices of influential and inspirational members of the API community across our products and platforms. Today, the Google homepage celebrates the life and work of Hisaye Yamamoto, a Japanese-American author who was interned during WWII. Hisaye's work reveals the Japanese immigrant experience in America, the disconnect between first- and second-generation immigrants, as well as the intersectional challenges she experienced.
Google Arts & Culture is also launching a hub dedicated to Asian American and Pacific Islander experiences alongside more than 48 partners, including the Museum of Chinese in America, the Smithsonian Asian Pacific American Center, the Center for Asian American Media and the Shangri La Museum of Islamic Art, Culture & Design — to name a few. It features more than 114 online stories, and thousands of cultural artifacts, archives and artworks that dive into a rich history, such as the emotional story of the Chinese Poetry engraved on the walls of Angel Island by detainees of the Immigration Station.
Image showing Shimomura Crossing the Delawareby artist Roger Shimomura.Shimomura Crossing the Delaware: Artist Roger Shimomura creates artworks that generate thought-provoking questions about racial and cultural identity.
On the YouTube Spotlight channel, we'll be showcasing the breadth of API creators and artists throughout May and YouTube Music will release a flagship playlist titled "Celebrating APAHM" featuring both emerging and iconic Asian American artists.
Taking care of our Asian and Pacific Islander community at Google
How we support our own Asian and Pacific Islander community is critical — and we're focused on ensuring our employees feel supported and heard. Over the past few months, Employee Resource Groups like the Asian Google Network (AGN), Filipino Google Network (FGN) and other API community groups have hosted listening sessions for our global communities, as well as highlighted priorities for our allyship programs. Google is also matching donations for an internal giving campaign focused on organizations supporting the community and advocating for justice.
And this month, AGN will be hosting events like the "Celebrate Your Elders" campaign, which will share stories of resilience from seniors in our communities. AGN will also host virtual Talks at Google speakers to discuss the API experience. Additionally, FGN will host "The Adobo Project," highlighting the historical and personal significance food holds in the community.
In recent months, I've been encouraged by how our Google API community has come together and how the company has stood against anti-Asian racism and hatred. And as I think about my own story and role as a father, I remain hopeful things can be different for my daughters and that they'll feel a sense of belonging and inclusion which I, and so many others, have not.
Post :- blog.google