Hear educators' stories this Teacher Appreciation Week
Editor's note: In honor of Teacher Appreciation Week, 2020 National Teacher of the Year Tabatha Rosproy is sharing her story, as well as some of the ways Google is supporting teachers this year.
Every year, Teacher Appreciation Week falls near the end of the school year, which is an emotional time for many teachers. Saying goodbye to our students is always tough, and after a year of educating during a pandemic, those emotions are more prominent than ever.
As National Teacher of the Year, I've had the honor of hearing hundreds of teachers' stories over the past 12 months. I can say with confidence that this year, educators have truly given everything they have. There are the things people see, like teaching lessons, holding meetings and keeping kids on track academically. But there is also work most people don't see, like the 14-hour days, or the extra mile we go to comfort children who are not our own. Those invisible moments are a critical piece of every teacher's story.
So this week, I hope that you'll join us in listening to teachers' stories to uncover some of these invisible moments — and celebrating the teachers who have shaped your own story.
Sharing teachers' stories with StoryCorps
In addition to today's Doodle, which includes five teacher stories from the StoryCorps archives, Google and the Council of Chief State School Officers (CCSSO) are teaming up to support StoryCorps' new Thank an Educator campaign. Anyone can use StoryCorps' self-directed recording tools to record their stories, so you can grab a friend or family member and start reflecting upon the ways in which your favorite teacher changed your life. In the midst of one of the most challenging school years to date, the campaign hopes to spark a moment of gratitude for teachers everywhere. Be sure to check out their website to hear my recording and those from other 2021 State Teachers of the Year.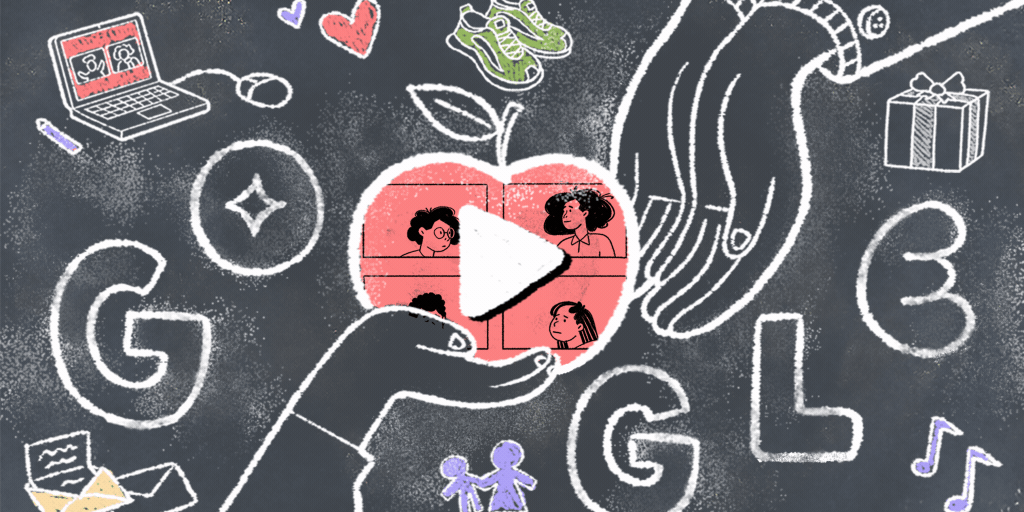 Expanding access to inclusive stories with The Conscious Kid
Books and reading materials are crucial, practical tools that enable teachers to bring more of the world to their kids and help them develop kindness and empathy for the people around them. Google and The Conscious Kid are building upon their work together to provide educators with recommended titles and evaluation criteria for bringing new materials into their classrooms.
In honor of Teacher Appreciation Week, their free inclusive reading guide — with book recommendations spanning Pre-K through 12th grade — has been updated to include more than 50 new titles. And as part of their broader efforts to honor Asian Pacific American Heritage Month (APAHM), Google and The Conscious Kid are sending a free set of curated books by Asian authors featuring AAPI protagonists to classrooms across the country, starting with eligible teachers at Title I schools. Teachers can request these titles for their classrooms, and anyone can contribute to the fund, here.
In addition, The Conscious Kid has collaborated with Wong Fu Productions to bring four of the books to life in a series of read-alongs on Asian American heritage and culture. Rolling out with Harry Shum Jr. reading Grandpa Grumps by Katrina Moore, the videos will be released weekly on The Conscious Kid's YouTube channel and in the YouTube Kids app's learning category throughout the month of May.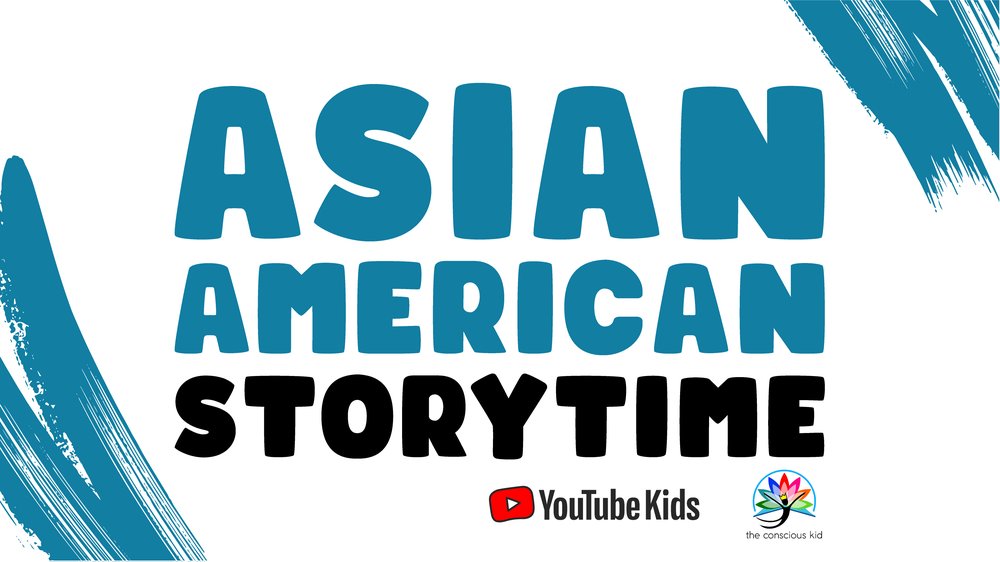 Supporting more inclusive classrooms with DonorsChoose
Since 2005, Google.org has committed more than $88 million directly to teacher-focused organizations and initiatives. Starting Wednesday, Google.org will match donations up to $500,000 — dollar for dollar — for projects created by teachers of color as well as projects from all teachers requesting culturally responsive and antiracist resources (such as books, posters, and more) for their classrooms as part of their continued support of the DonorsChoose #ISeeMe campaign. And every dollar donated to projects created by male educators of color — a group historically underrepresented in the field — will receive a two-dollar match from Google.org. Learn more about #ISeeMe, setting up a campaign or supporting a classroom on the DonorsChoose website.
Introducing the new 2021 National Teacher of the Year
The new 2021 National Teacher of the Year will be announced soon, and I'll be joining them for a conversation through Google's Education OnAir series on Friday, May 7. Be sure to tune in to hear their incredible stories — I can't wait for you to meet them!
As an early childhood educator, it's especially important to me that every one of my students knows from a young age that they belong and sees themselves reflected in the stories we tell in our classrooms. Thank you to every educator putting in the work to ensure every student feels included and valued.
Finally, as you're thinking about ways you can appreciate the educators in your life beyond Teacher Appreciation Week, remember that one of the best ways to support teachers is to listen to their stories, elevate their voices and advocate for their jobs and their livelihood. Together we can continue to do the work of supporting our children who will author our future.
Post :- blog.google