New ways we're making Meet calls easier (and more fun)
Almost exactly one year ago, in an effort to help everyone stay connected safely as the pandemic was taking hold, we announced that we were making Google Meet free for everyone. Since then, Meet has helped millions of people connect around the world. While it's been hard for all of us to remain apart this past year, I've been proud to work on a product that's let so many of us come together.
Helping everyone safely connect and collaborate is what drives us to continue improving Meet — from introducing features that make video calls more inclusive, such as automated live captions in five languages, to controls that create a safer and more dynamic learning environment for educators and students, to new mobile capabilities that promote a more inclusive meeting experience. Today, we're announcing even more ways that Meet will continue providing you with secure, reliable and engaging meetings, starting with a refreshed look on the web and helpful features built with the latest in artificial intelligence.
A new design that makes it easier to present and engage with others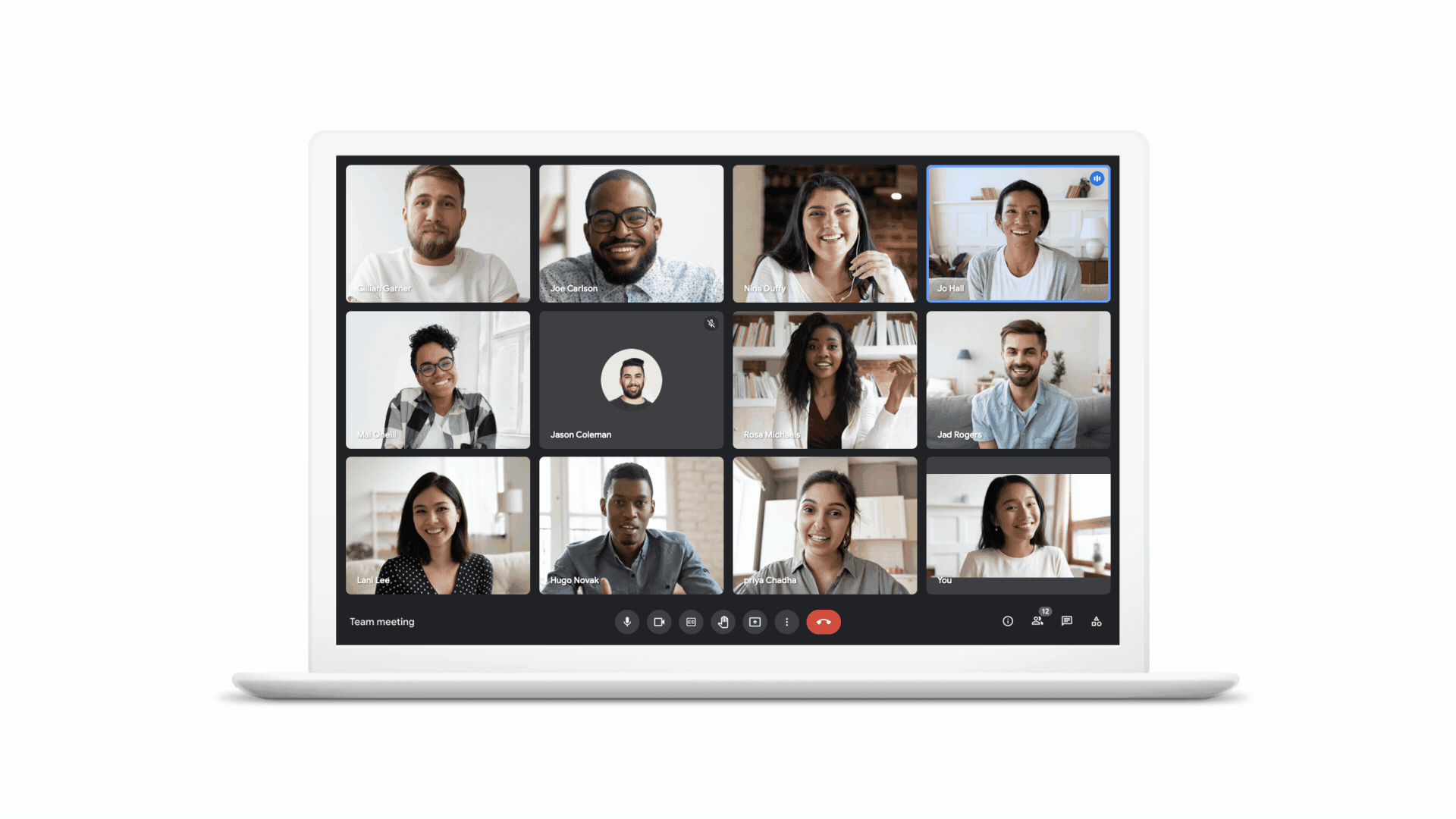 Starting next month, when viewing and sharing content with any group of people, you'll have more space to see the content and others' video feeds through our refreshed new look and improved ability to pin and unpin content. In the coming months, you will be able to pin multiple tiles to customize what you focus on. For example, you can highlight a presentation and the speaker, or multiple speakers at the same time. Participants' names will always be visible, so you can quickly see who's who, and better engage with everyone on the call.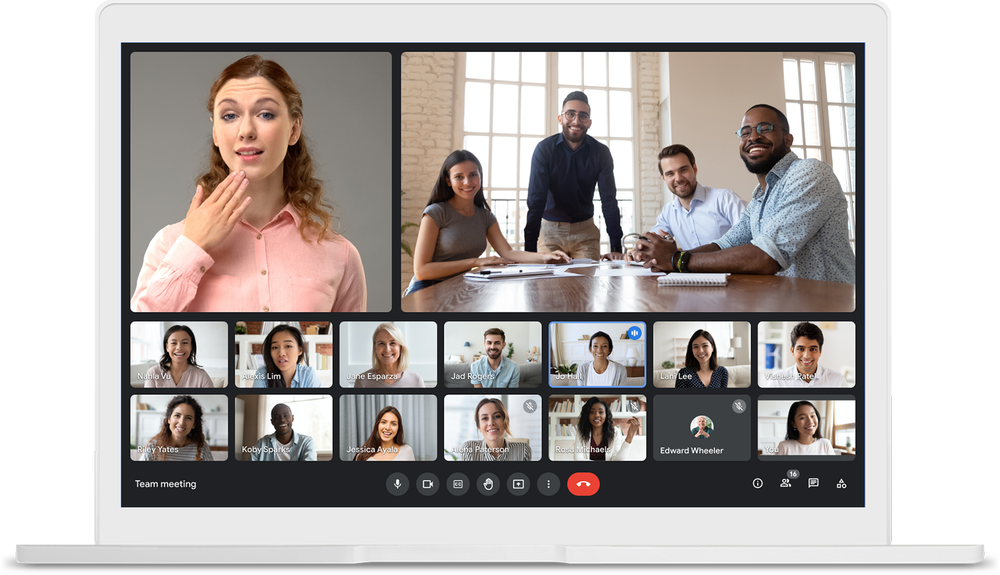 People have told us they concentrate better and often feel less tired when they don't see themselves while talking. So we're making it possible to resize, reposition or hide your own video feed. When doing so, you can use the freed-up space to see even more people on the call.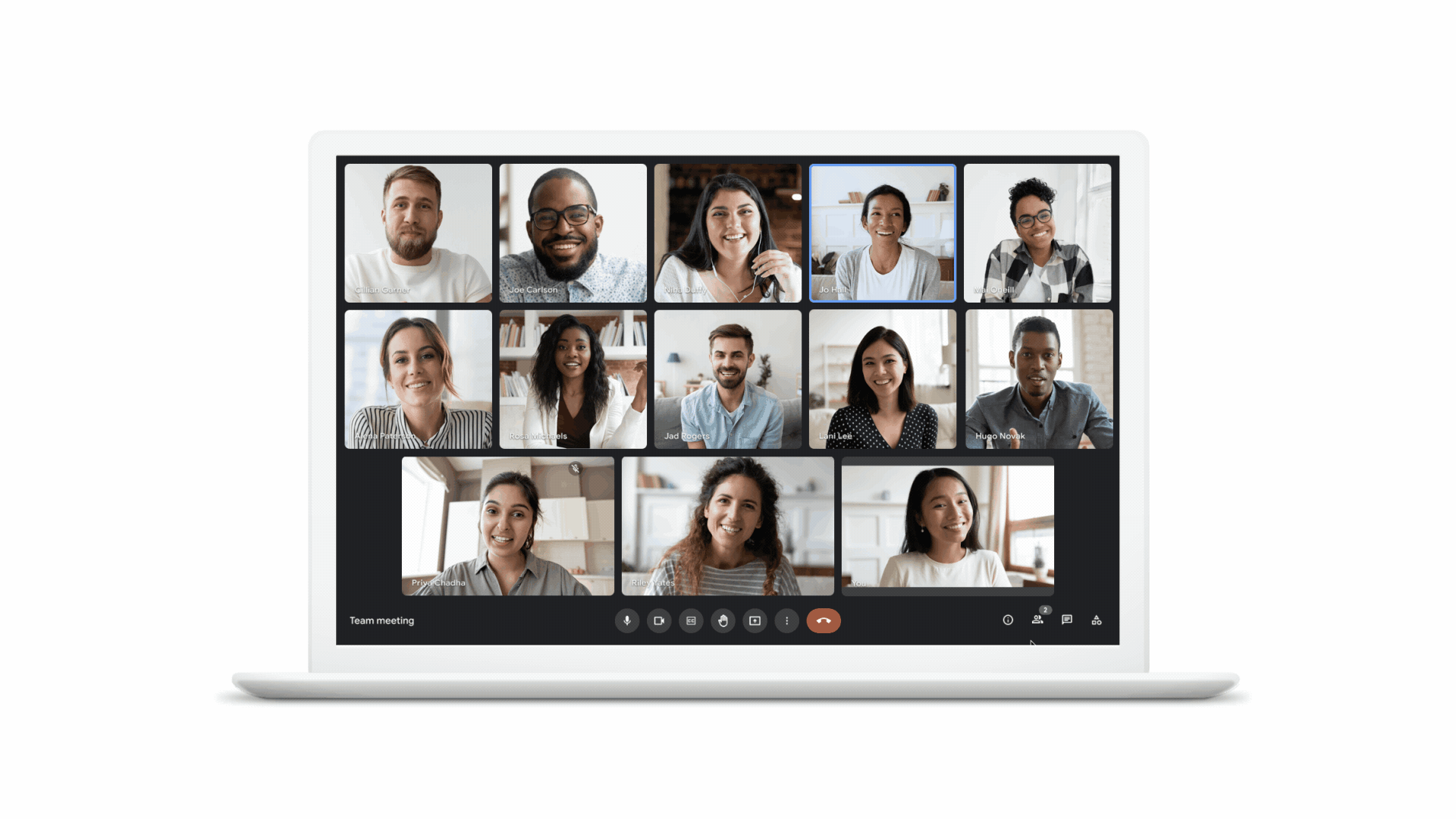 High-quality and reliable meetings on any device
We're continuously investing in new ways to improve your audio and video experience in Meet. To support video calls when you're on the go, we're launching Data Saver this month. This feature limits data usage on mobile networks to allow you and the person you're calling to save on data costs, which is especially important in countries where data costs can be high, like India, Indonesia and Brazil.
Last year, we introduced low-light mode for Meet on mobile, using artificial intelligence to automatically adjust your video to make you more visible if you're in a dark environment. Having too much light behind you — such as a window on a sunny day — can also be challenging for many cameras. Now, Google Meet on the web automatically detects when a user appears underexposed and enhances the brightness to improve their visibility. Light adjustment will be rolling out to Meet users everywhere in the coming weeks.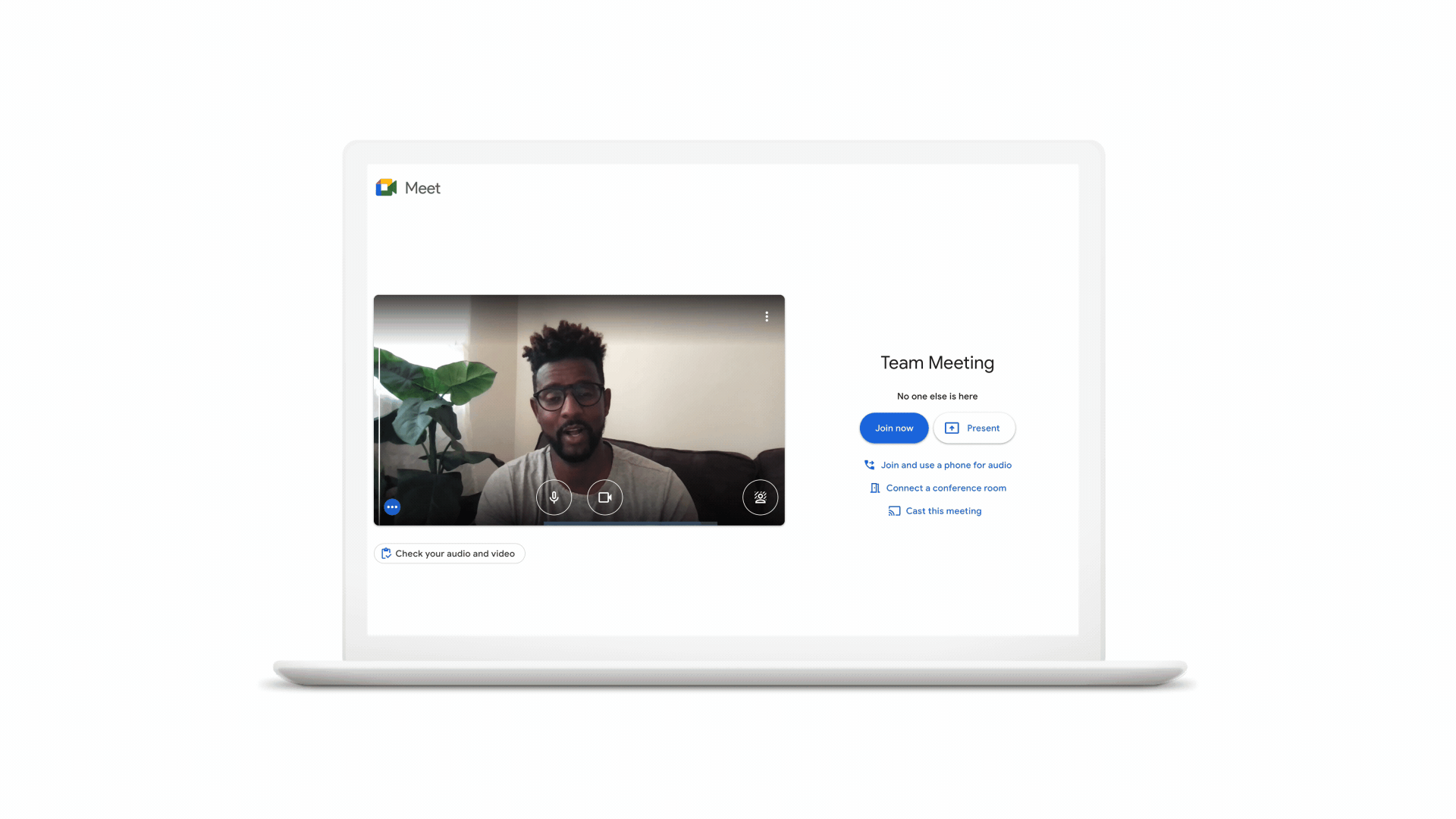 In addition, we're introducing another feature powered by AI called Autozoom, which helps others see you more clearly by zooming in and positioning you squarely in front of your camera. Autozoom will be available to Google Workspace (paid) subscribers in the coming months.
Fun new backgrounds on mobile and web
Last month, we started rolling out background replace, Q&A and Polls for Meet to Android and iOS devices. In the coming weeks, we're adding the ability to replace your background with a video. Video background replacement can help you maintain privacy for what's behind you while also making your video calls more fun. There will initially be three options to choose from: a classroom, a party and a forest, with more on the way soon.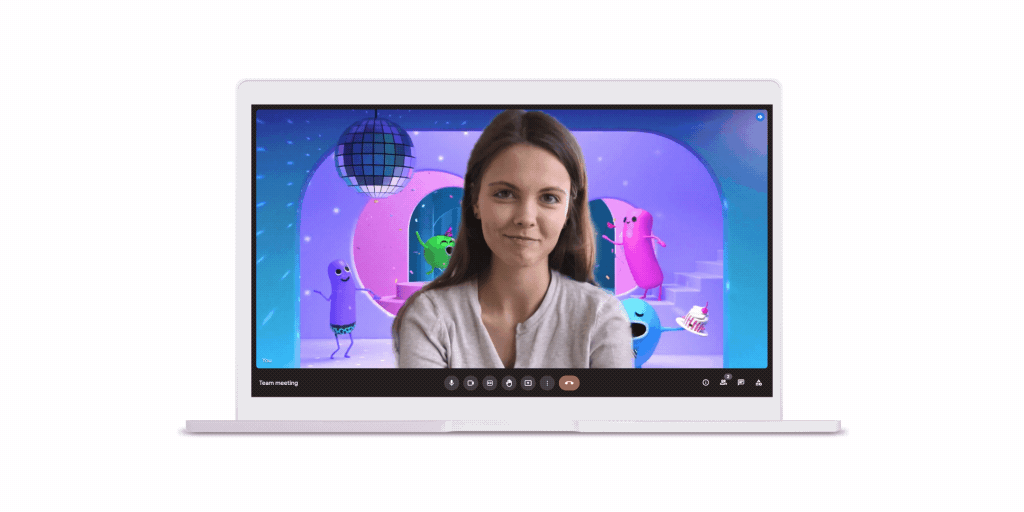 When we introduced a free version of Google Meet to the world a year ago, none of us knew just how much we'd come to rely on virtual meetings and gatherings to keep us connected to friends, family, colleagues and classmates. We're grateful for all the stories and feedback our users and customers have shared along the way, helping us make Google Meet more engaging for everyone. Looking ahead, we're excited to continue improving the Meet experience to further help in all the ways people connect, collaborate and celebrate.
post :- blog.google